Women of Visions: Celebrating 40 Years
Founded in 1981, Women of Visions (WOV) is believed to be the longest-running collective of Black women artists in the United States.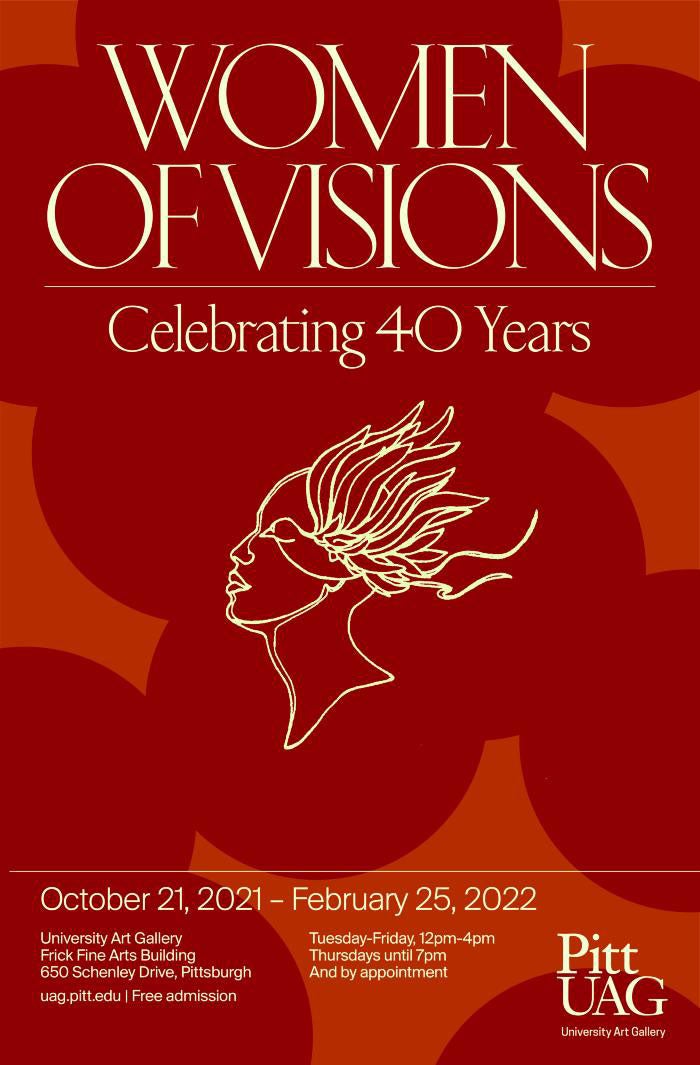 October 21 2021 – February 25 2022
This special anniversary exhibition highlights the work of current Women of Visions members.  The 50 works in the exhibition span a range of media, from painting and sculpture to quilts and ceramics. Together, they attest to the powerful voices of Black women, and the unique identity of the WOV artists.
This exhibition includes works by all current WOV members:
Lynne b, Jo-Anne Bates, Ruth Bedeian, Christine McCray-Bethea, Tina Williams Brewer, Richena Brockinson, Pamela Cooper, Elizabeth Asche Douglas, Colette Funches, Annette Jackson, Ashley Jones, Charlotte Ka, LaVerne Kemp, Mary Martin, Altha Pittrell, Sharrell Rushin, Dominique Scaife, Edie Smith, Emmanuelle Wambach, Ruth Ward, Marcè Nixon-Washington, Janet Watkins.
A special installation of over 200 paper bag portraits by Ashley A. Jones will also be on display in the gallery's historic Rotunda.
Curated by Museum Studies students in HAA1019 (Spring 2021) and HAA1022 (Fall 2022).
Presented by the Department of History of Art and Architecture with generous support from Pitt's Year of Engagement, Humanities Engage, and the assistance of the Office of Associate Dean for Undergraduate Studies, the Office for Diversity, Engagement and Inclusion, and the Department of Theatre Arts.