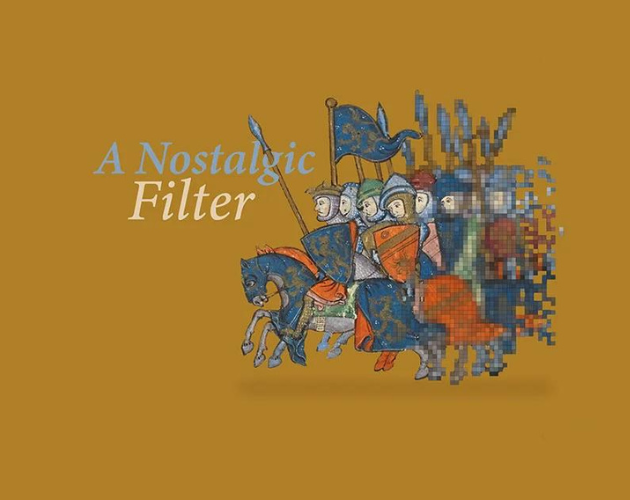 A Nostalgic Filter: Medieval Manuscripts in the Digital Age
This student-curated exhibition explores illuminated manuscripts through print and digital copies, with a focus on the University of Pittsburgh's outstanding facsimile collection. Rare and collectible books in their own right, these lavish copies invite us in to see the books from new perspectives, to become curious, to turn the pages, and to learn. Link to online exhibition coming soon!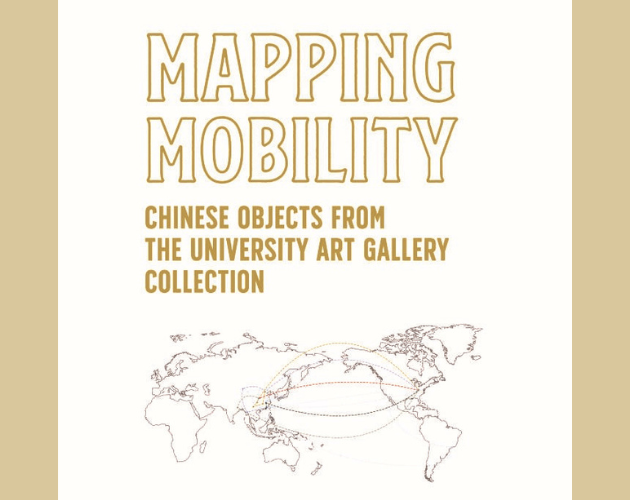 Mapping Mobility: Chinese Objects from the University Art Gallery Collection
Drawn from the UAG collection, works in this exhibition catalyze distinct but interconnected stories of mobility and exchange. Eclectic in medium and historical context, these works chart multilayered processes of movement, transporting us between imagined antiquity and the lived present, through lyrical and sacred topographies, or into the transnational exchange of ideas, technologies, and goods. Link to online exhibition coming soon!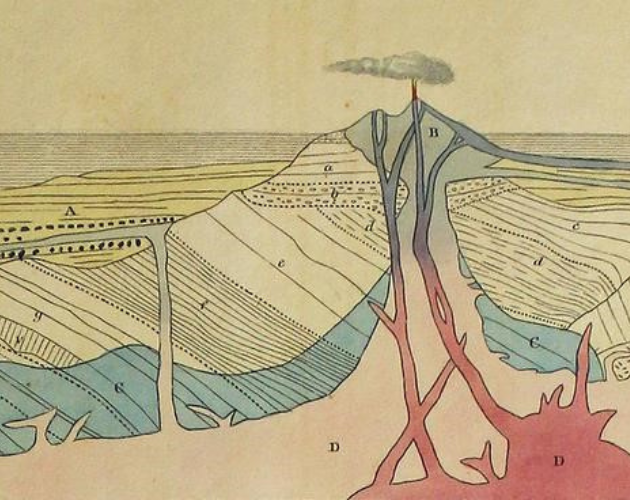 Selections from Consuming Nature: Landscape through the Lens of the Anthropocene
In May 2017, fourteen faculty and graduate students from across Pitt participated in Consuming Nature, a week-long workshop that explored human presence in the landscape through rich local collections. This selection of artistic, horticultural, and geological titles from the University Library System engage the central themes of the workshop. Link to online exhibition coming soon!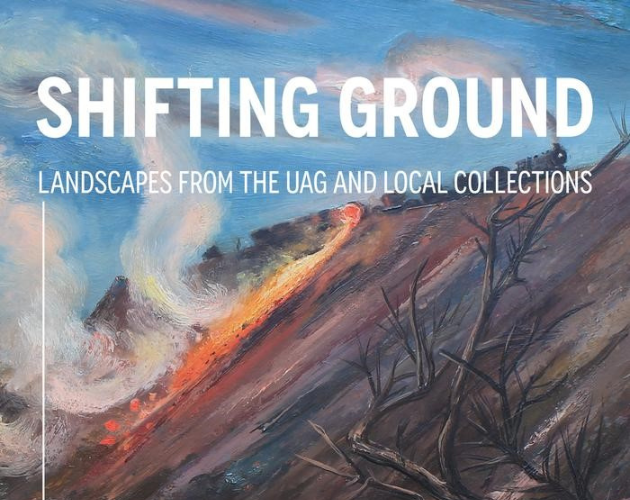 Shifting Ground: Landscapes from the UAG and Local Collections
This exhibition presents artworks selected from the University Art Gallery's permanent collection as well as loans from local artists and institutions that focus on landscapes and representations of nature. The works ask the questions: how do artists describe nature and how do viewers read it? Link to online exhibition coming soon!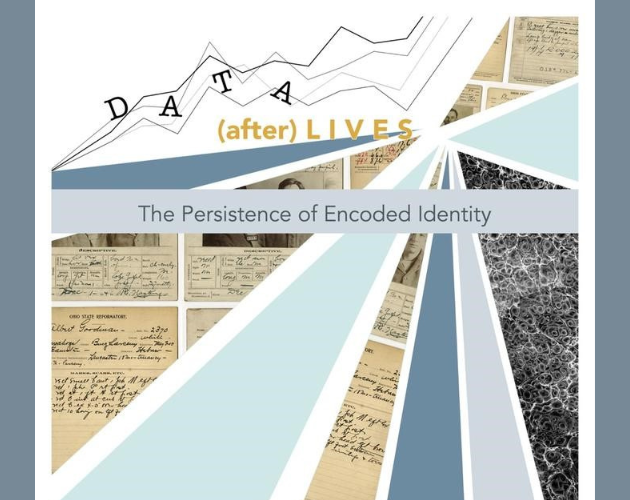 Data (after)Lives: The Persistence of Encoded Identity
Data (after)Lives investigates the relationship between human perceptions of the self and these tangible procedures that produce alternative, externalized, and malleable representations of the human experience. It illuminates how sometimes humble material practices can create convincing narratives that define a framework within which we produce theories and assumptions about the workings of our world. Link to online exhibition coming soon!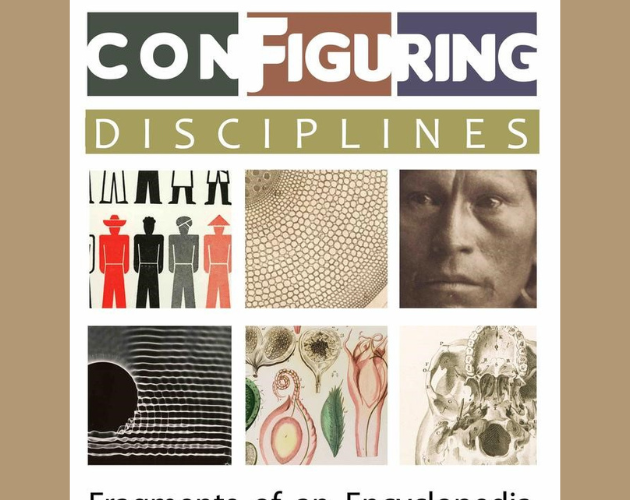 Configuring Disciplines: Fragments of an Encyclopedia
Created by a collaborative team of faculty, graduate, and undergraduate students, Configuring Disciplines resulted from a seminar on the Constellations theme of "visual knowledge." The online exhibition explores how visual materials shape disciplinary pursuits across works of art, illustrated atlases, encyclopedias, scientific treatises, and other volumes and objects from Pittsburgh collections. Link to online exhibition coming soon!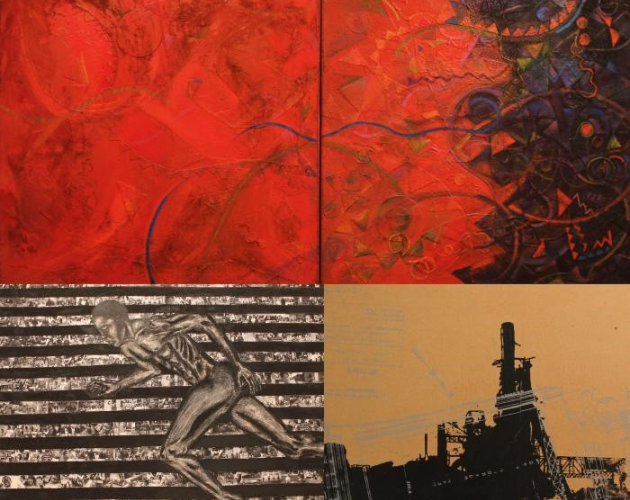 Exposure: Black Voices in the Arts
This student-curated exhibition illuminates the historical and contemporary absence of black art exhibited in or collected by mainstream art institutions. The exhibition celebrates the work of local artists of black, African-American, and African-diasporic origins. The artists showcased in this exhibition work in a broad range of media and demonstrate artwork that is evocative of diverse experiences and unique creative perspectives. Link to online exhibition coming soon!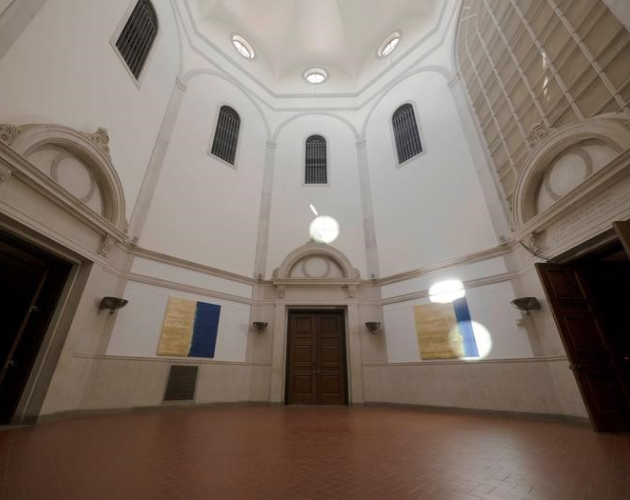 Portal
This multi-media installation was conceived by Aaron Henderson, Michael Morrill and Mathew Rosenblum, three faculty members of the Studio Arts and Music departments at the University of Pittsburgh. Created specifically for the octagonal space of the gallery (also known as the Rotunda), the visual and sonic components connect time and space with the intrinsic qualities of the room, as the natural light coming in from the high ocular windows complement the reverberating sounds filling the room. Link to online exhibition coming soon!k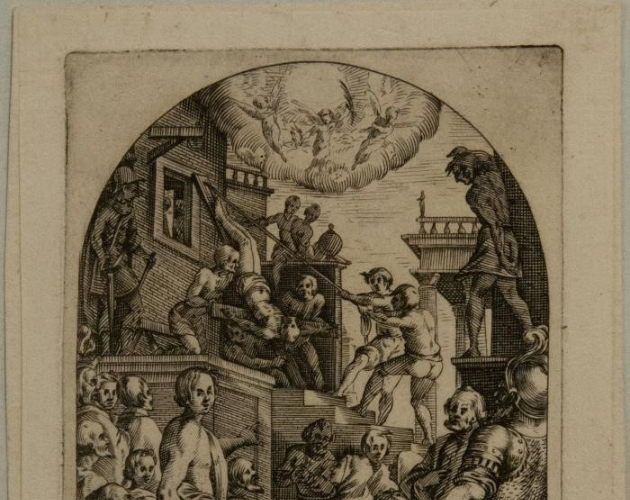 Printing Copies, Copying Prints
This selection of prints by, or after, Jacques Callot, aims to shed some light on some of the contradictions intrinsically related to printmaking, as well as to show how the copies are genuine artworks of the seventeenth century. Both as art historical objects and works of fine art, one thing is clear about these works: they point to the considerable influence of one of the greatest etchers in the history of prints. Link to online exhibition coming soon!