The Curious Drawings of Doctor Clapp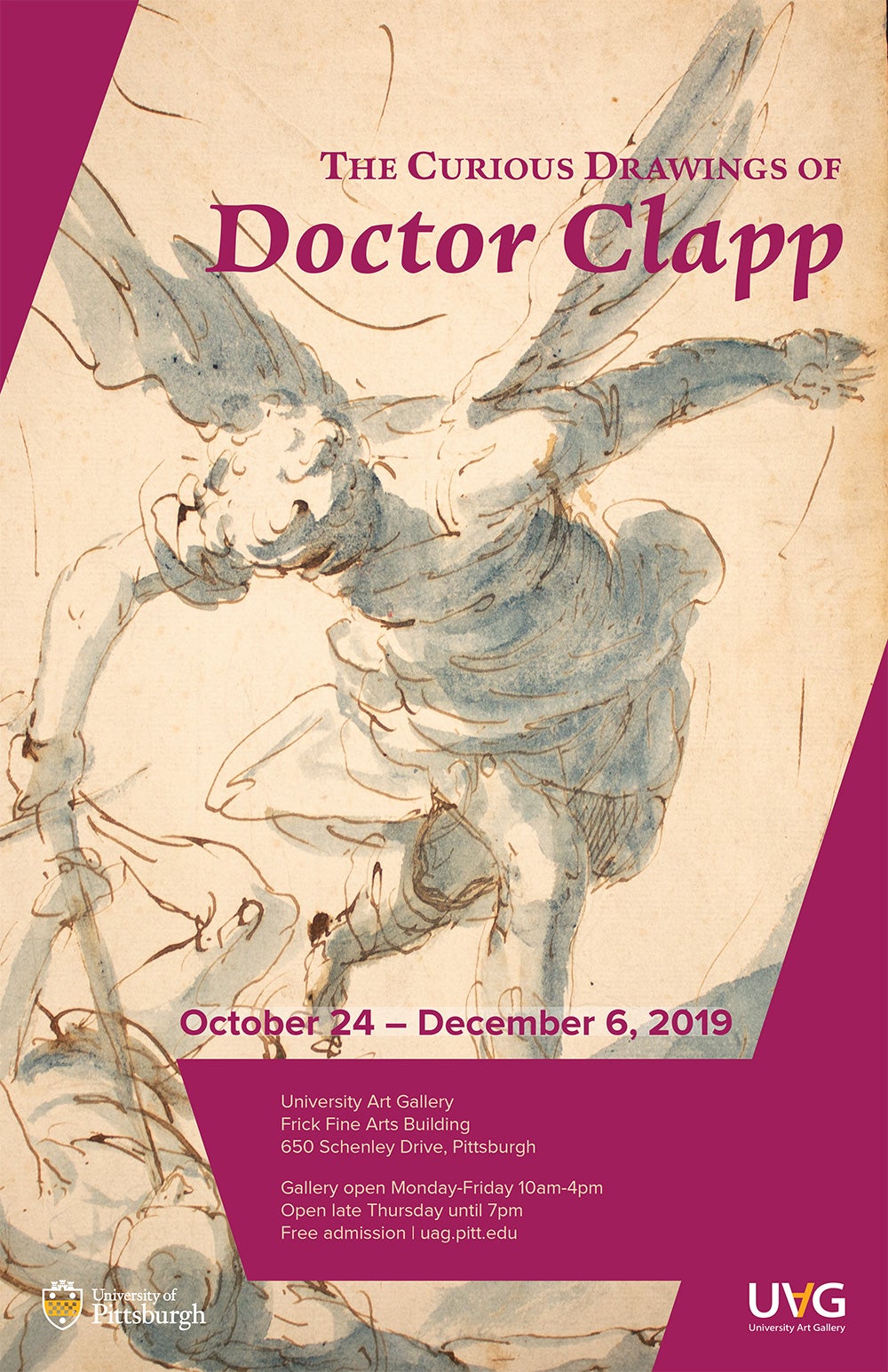 October 24 – December 6, 2019
What do old Italian drawings have to do with shells, rocks, coins and other curiosities from across the globe? This diverse spectrum of objects were all donated to museums by George Hubbard Clapp (1858-1949), an aluminum industry pioneer whose collecting across art and science made him something of a modern-day Renaissance man.
This exhibition focuses on a collection of drawings that Clapp donated to the University in 1941. Dating from the fifteenth to eighteenth centuries, Pitt students have conducted in-depth research that sheds new light on these mysterious drawings. The Curious Drawings of Doctor Clapp provides a rare opportunity to inspect early modern drawings in Pittsburgh and provides a fascinating glimpse into the history of collecting.
Curated by the students of HAA1030 (Spring 2019) and HAA1020 (Fall 2019).
Supported by The Fine Foundation