Studio Arts Senior Exhibition
Celebrate the accomplishments of this year's thirteen graduating Studio Arts majors.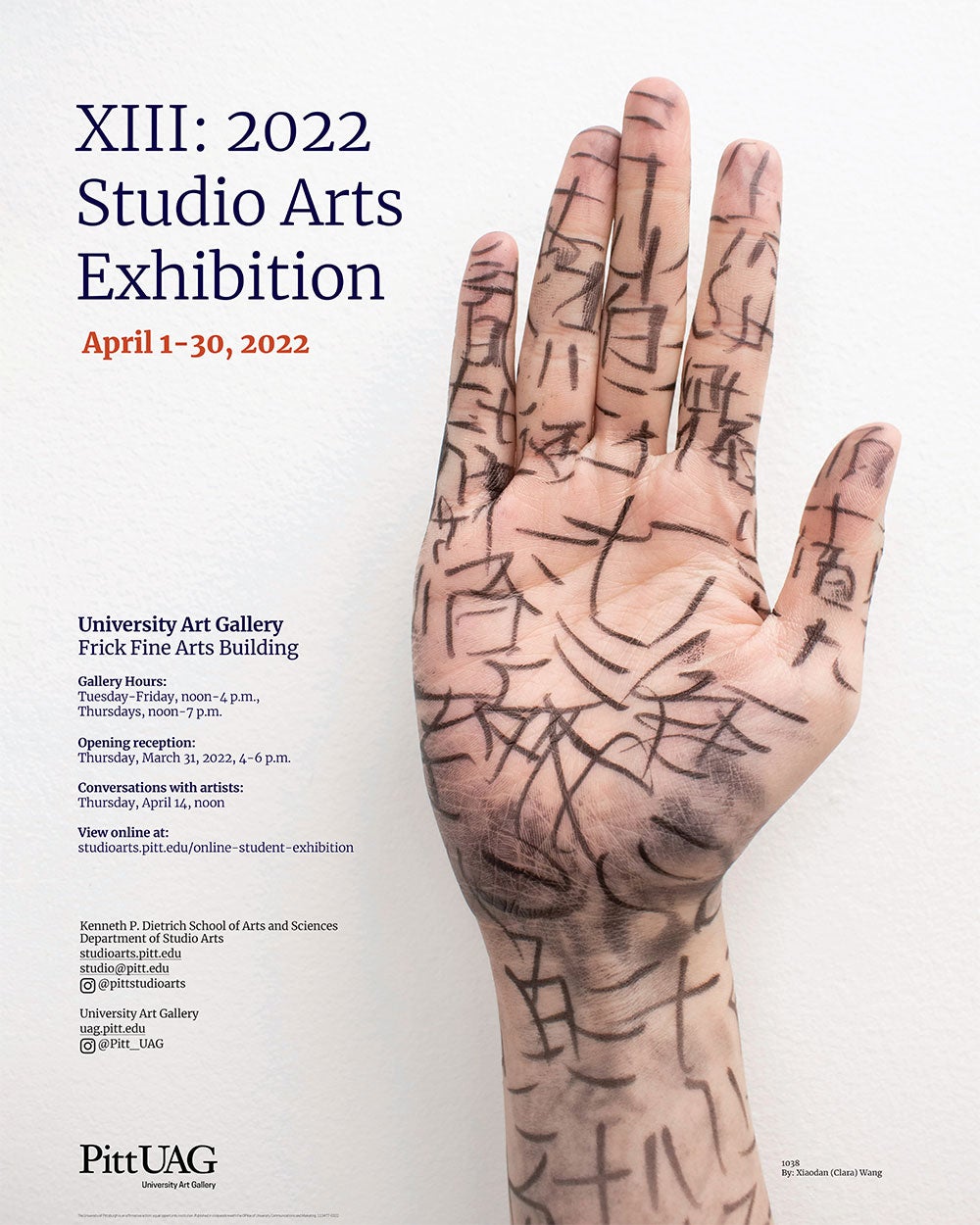 March 31, 2022 - April 30, 2022
The results of sleepless nights, deep creative discussions, and intense research led to the breadth of work in this exhibition – a testament to the diversity of thinking and approaches of our thirteen graduating Studio Arts majors.
For Studio Arts faculty, this exhibition (which can be seen both virtually and in person) is an opportunity for reflection on the maturing thought processes and creative ingenuity of students that we have questioned, challenged, and prodded through their explorations, failures, and successes.
These past two years have been challenging – creating in small apartments or dorm rooms and without easy access to the usual materials or spaces offered in a university setting. Yet, these students have met the challenge head on and risen above it. At a time when many of us feel disconnected, the work in this exhibition offers moments where we connect through our lived experience, the act of making, quirky observations, and deep-felt social concerns, among others.
XIII is evidence of the incredible work and achievements of our graduates.