Shifting Ground: Landscapes from the UAG and Local Collections
With a focus on the binary of nature and human, this exhibition features works by Pittsburgh artists that depict agricultural, urban, and industrial landscapes.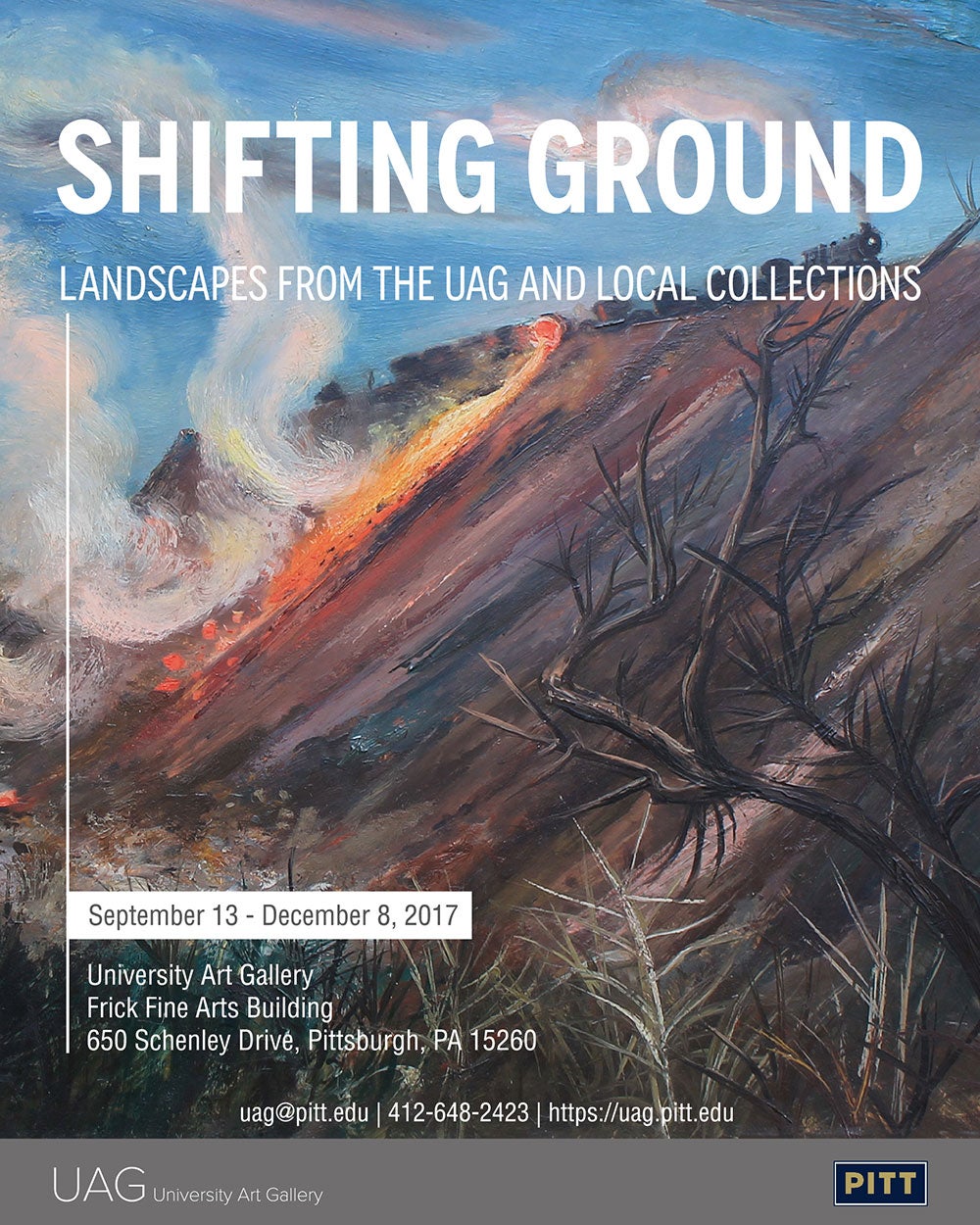 September 13 - December 8, 2017
Pastoral, agricultural, urban, architectural or industrial landscapes testify to modes of representation and aesthetic conventions, shaped by artistic, religious, political or philosophical motivations. As a human-fabricated concept, Nature is presented as opposed to Human. Has this binary perception influenced how we define and shape our environment? This exhibition presents artworks that focus on landscapes and representations of nature.
The exhibition features artworks from Pittsburgh artists Duncan MacDiarmid, Christine Holtz and Lauren Zadikow, and Nina Young, documentary photographs from the Detre Library and Archives at the Heinz History Center and the University Archives Center of the University of Pittsburgh, and artist books from Pitt's Frick Fine Arts Library.
The exhibition was developed following the May 2017 academic workshop "Consuming Nature: Landscapes through the lens of the Anthropocene," which was organized by Alex Taylor and Isabelle Chartier from the Department of History of Art and Architecture and was funded by the Andrew W. Mellon Foundation.