Narratives of the Nationality Rooms: Immigration and Identity in Pittsburgh
Featuring objects, documents, and watercolors by Andrey Avinoff, this exhibition considers the memories of immigrants whose experiences informed the Nationality Rooms.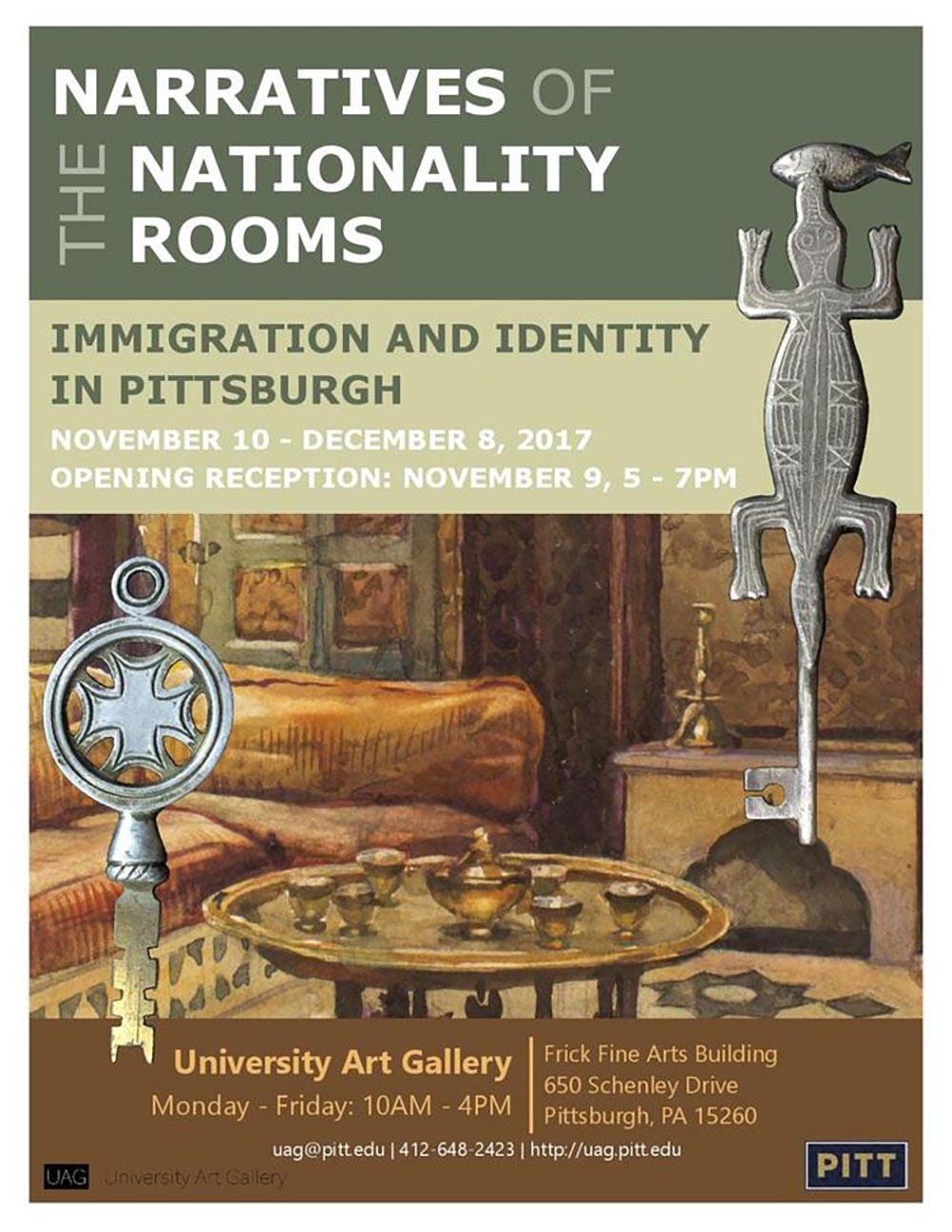 November 10 - December 8, 2017
The exhibition considers the cultural memories and immigrant identities that form the Nationality Rooms in the Cathedral of Learning (University of Pittsburgh), while exploring how narratives of conflict, community and diversity work together to create these unique and treasured educational spaces.
Featuring objects from the Nationality Rooms, photographs and documents from the University of Pittsburgh Library System, and watercolors by Andrey Avinoff (1884-1949) from the collection of the UAG. These materials illuminate the formation of the Nationality Rooms, the visual cultures that they reflect, and the ways in which immigrant identities have become embedded in these unique classroom spaces in the Cathedral of Learning.
Curated by the students of the Museum Studies Exhibition Seminar course, under the direction of Shirin Fozi, Assistant Professor of Medieval European Art and Architecture, in collaboration with Isabelle Chartier, UAG curator, and Ellen Larson, PhD student and UAG assistant.