Metal from Clay: Pittsburgh's Aluminum Stories
Reflect on the histories of aluminum through a selection of objects and other original materials drawn from Pittsburgh collections.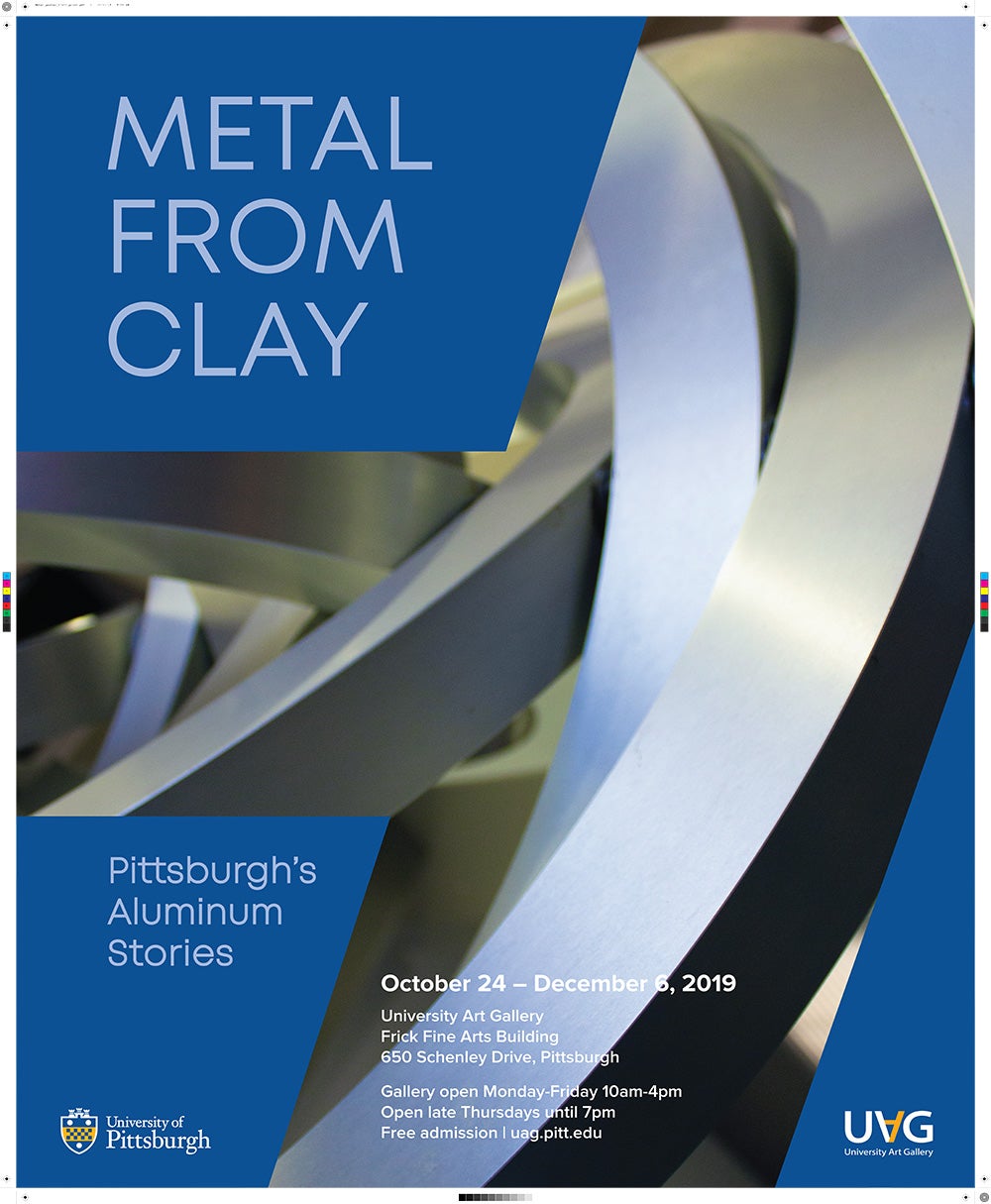 October 24 – December 6, 2019
From the early production of aluminum in Smallman Street to its midcentury use across avant-garde art and design, this exhibition culminates in a new installation by contemporary sculptor Atticus Adams that uses recycled aluminum to reimagine the University Art Gallery Rotunda.
Featuring loans from the Carnegie Museum of Art, Carnegie Museum of Natural History, Heinz History Center, Rivers of Steel, University Library System, and other collections, Metal from Clay is the culminating program for a major grant received by the History of Art and Architecture department to work with local museums and archives to share information and expertise, and foster collaboration in research, teaching and public engagement.
Metal from Clay is accompanied by a publication that brings together essays from local curators with contributions by graduate and undergraduate students from History of Art and Architecture at the University of Pittsburgh.
Supported by the Andrew W. Mellon Foundation as part of Collecting Knowledge Pittsburgh