Mary Ethel McAuley: Behind the German Lines
From ration lines to entertainment in wartime, Mary Ethel McAuley's paintings document life behind enemy lines in World War I Germany.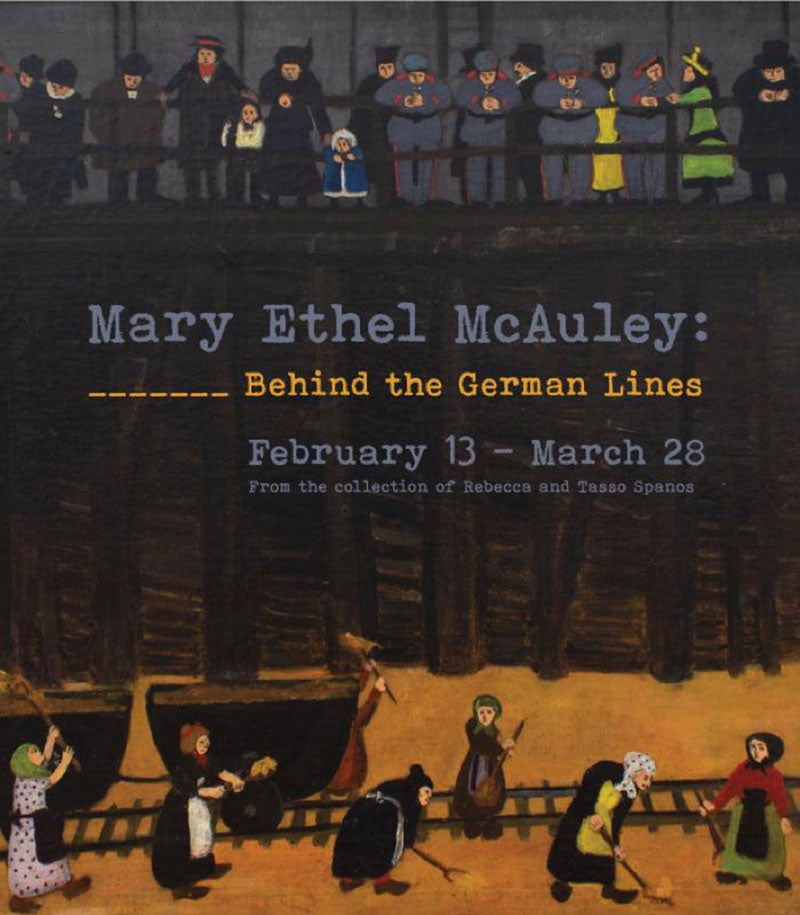 February 13 – March 28, 2020
In the early 20th century, Mary Ethel McAuley's name was regularly in newspapers and on exhibition rosters, but she is nearly forgotten today. Mary Ethel McAuley: Behind the German Lines sets out to find her again. McAuley (1882-1971) was not only one of the inaugural members of the Associated Artists Pittsburgh, but she was also a journalist, author, illustrator, painter and teacher. During World War I, too, McAuley as a wartime correspondent in Germany for The Pittsburgh Post- Dispatch.
The paintings that form the core of this exhibition were created around 1919 to illustrate McAuley's first-hand account of life in wartime Germany. McAuley's paintings depict scenes that she witnessed as an American woman. Her paintings depict German soldiers in uniform standing alongside chimney sweeps in town squares, women shoveling coal, mothers and children alone on the streets while fathers and brothers were on the front line. She captures the nuances of quotidian life at that time, paying special attention to women in wartime.
From the Collection of Rebecca and Tasso Spanos