Detour: Studio Arts Senior Exhibition
Celebrate the accomplishments of this year's graduating Studio Arts majors.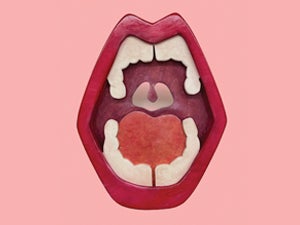 March 31, 2023 - April 29, 2023
This annual exhibition presents and celebrates the creative work of graduating majors in the Department of Studio Arts, as well as exceptional works selected by faculty from students in department courses, majors and non-majors alike.
Participating seniors include: Macy Becker, Erin Douglass, Huda Elahi, Emily Graves, Violet Duyen, Hannah Jones, Jane Lee, Kate Litak, Grace Murray, Corey Reever, Sierra Scott, Mia Stanton, and Gwen Valvona.
An exhibition produced by the Department of Studio Arts, presented by the University Art Gallery, and sponsored by the Kenneth P. Deitrich School of Arts and Sciences.